One of Ancestry.com's pillars when it comes to diversity, equity and inclusion is community engagement. That includes a commitment both within the company and in the diverse communities interacting with the company's services.
Ancestry, the largest for-profit genealogy company in the world, provides historical records and genetic genealogy testing services. Internally, the company has committed to having 45% of employees at the director level and above from diverse communities by 2025. "That includes our women, BIPOC, LGBTQ, veterans and people with disabilities. Our current representation is right at 40%," says Ashlee Davis, global head of diversity, equity and inclusion.
The organization has also committed to engaging communities externally. For example, one community engagement program, AncestryClassroom, provides resources and record collections to teachers at no cost. The company seeks to expand this program to 10 million students by 2025, Davis says.
In an interview with Senior Executive, Davis talks about how Ancestry approaches community engagement, as well as diverse candidate pipelines and DEI initiatives. Read the edited excerpt below.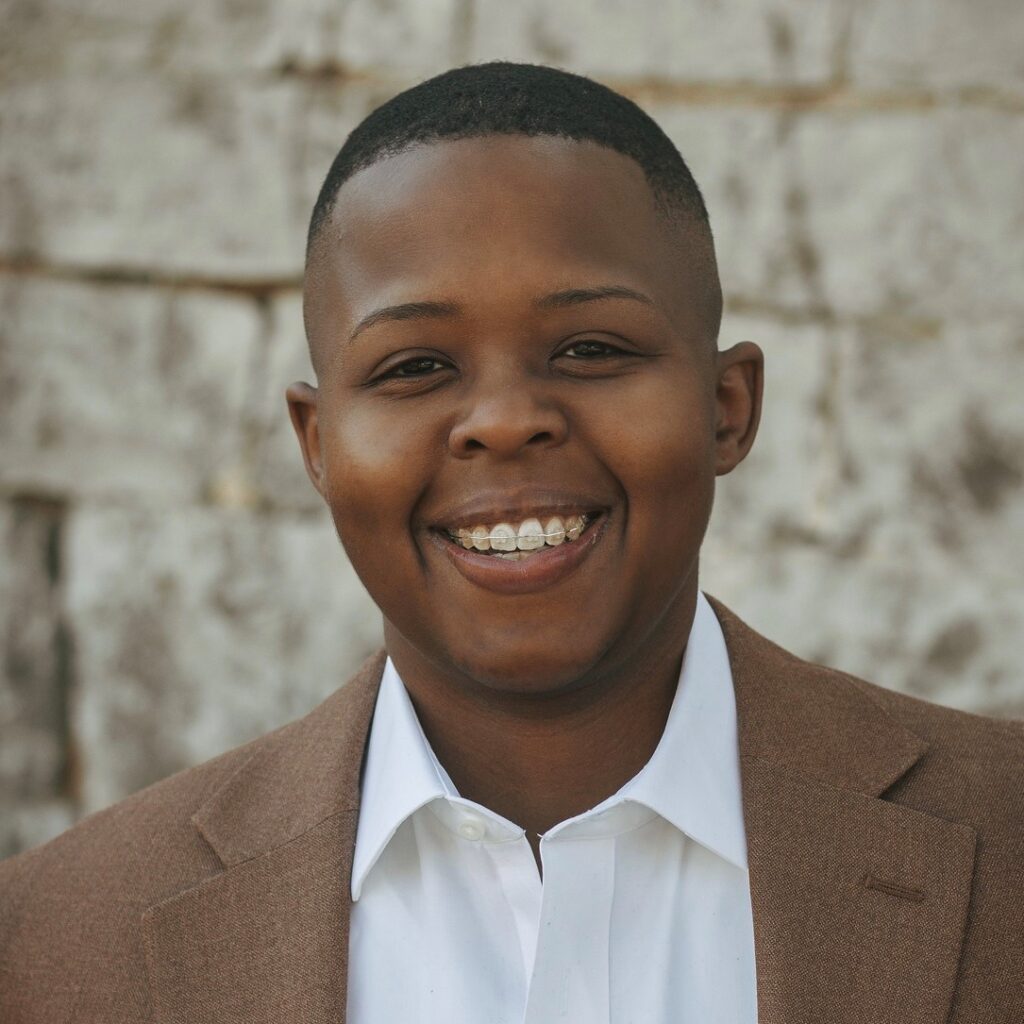 "We want our goals or aspirations to leave us out of breath, especially when they are this purposeful."

Ashlee Davis, Global Head of Diversity, Equity and Inclusion at Ancestry.com
Senior Executive Media: Ancestry recently released its first Impact Report. The report discusses your community engagement efforts and your goal to have 45% of director-level and above employees be from diverse communities by 2025. Can you go into detail about that?
Ashlee Davis: We've made goals that we want to reach by 2025, we want to ensure that we have 45% of directors and above from diverse communities. That includes our women, BIPOC, LGBTQ, veterans and people with disabilities. Our current representation is right at 40%. We want to be at higher than 45% of product engineering and science roles should be from that same diverse population.
For the product engineering and science roles, we know when we add the other really critical identities to the space that we will likely get and exceed that goal… So we've asked our ERGs to think about additional partners we should bring into the fold to broaden our reach there. And we're really excited about our upcoming HBCU and Hispanic Serving Institution pilot that will kick off later this year. It is another opportunity for us to not just share, but to learn more about what the future workforce cares about.
Senior Executive Media: What are other focus areas for your team?
Ashlee Davis: Our report focused on three core areas in the ethical business practices, DEI and community impact. … We began more than 18 months ago, providing customers, employees, partners and the community with a very thorough account of our business practices because I think that leads us to having the rapport and the relationships necessary to go into communities that maybe haven't had that rapport before with us before.
We found that there's a number of things that people find important to them, but one thing I think we can all rally behind is our children, the future of our very existence here in our world. So we've expanded global access to AncestryClassroom, which provides classrooms and resources and ancestry record collections to teachers at no cost to them to reach 10 million students by 2025. We're excited about it. We want our goals or aspirations to leave us out of breath, especially when they are this purposeful. We also made a $3 million commitment to acquire, digitize and make risk cultural records available for free by 2025 as well. You'll find a lot of our goals are either 2023 or 2025… We want the community to stay close to us, help us stay accountable to this and help us push us along the race here.
Senior Executive DEI Think Tank is a criteria-based membership community for chief diversity officers and senior-level DEI leaders at large organizations to share difference-making tactics, trade valuable resources, and seek the counsel of experienced peers in a private, confidential setting.
Do you qualify?
Senior Executive Media: Can you go into detail about your DEI strategy?
Ashlee Davis: I'll speak to the three pillars. The first one is shared accountability… There's an accountability for an inclusive culture that sits on everyone's desk, that is a part of everyone's responsibilities and priorities. It doesn't just sit with Deb Liu, who is our CEO, but we're grateful to have a CEO that leads that charge.
So our senior leadership team follows that, but we want people to come in through the doors on the very first day. In fact, in their new hire orientation, we showed them our sheets, our goals, and then say, "We want you to think about how you're going to positively contribute to these goals and what you're going to activate, whether that's through an employee resource group, a subcommittee working with [the community], or sharing messaging in your community."
We've also revamped our training. DEI training has, and this is me being personal, a bad connotation meaning there, because I think people assume they can walk in and walk out. We look for ways to apply the learning to figure out ways that we can help our people to connect that learning to opportunities to then engage with the community around them. So that means partnerships with HBCUs, and also with Hispanic-serving institutions or just being in the community and the opportunity. I'm sure you've seen our Impact Report. We've had an opportunity to work more and more in the community, even in these unprecedented times. We really feel like training and education has to go beyond what folks think they can do in a 60-minute period.
And so we are now a member of the CEO Action Pledge for Diversity and Inclusion, led by Deb who signed us on as one of those members. We're gearing up for what we call our inaugural Global Day of Understanding, where we're going to have some of the toughest conversations we've ever had under our roof, just about our current state and where we want to be and how we're going to have to really make some intentional commitments beyond what we've done already to get there. 
And then lastly, the third one there is around our community engagement… We do that through 80% listening and 20% engaging thoughtfully and then letting people know we're not just here for a day. We're building a relationship with you, so that hopefully you see yourself within the walls of Ancestry, whether it's because you're a client and a customer, you come in as an employee, or you're just an ambassador.
Senior Executive Media: Does your training have buy-in across stakeholders?
Ashlee Davis: The first level of any type of training is you start with your leadership team, because if you don't have buy-in there, you're not going to have the wheels on the car that makes it move.
Over the last two months…we've had very intensive one-on-one conversations about where we are and where we want to be. This started with our executive team, our senior leadership team, having a DE&I inaugural off-site.
Our employee resource group leaders also went through similar sessions and theirs was broken up into two separate sessions. We brought in some partners from the outside like Korn Ferry, because that's not a small undertaking, to bring to fruition.
Senior Executive Media: Tell me about your recruitment efforts.
Ashlee Davis: We've identified four schools — both for HBCUs as well as Hispanic serving institutions. We're also in conversation with the hope that we can also partner with a tribal institution from our indigenous communities as well. We first of all foremost believe talent knows no ZIP code…but we know that life is real. It offers hurdles. And there are certainly microaggressions and discrimination in place, and we need to make sure we unravel any opportunity that stands as an obstacle that stands between talent in our front doors. We're doing just that through our unconscious bias and inclusive leadership trainings, with a particular focus on fostering an inclusive culture rooted in psychological safety. We know that the true benefits of DEI initiatives remain locked until an employee base feels a true sense of belonging and security to be innovative and curious without a fear that a mistake or misstep will result in unfair scrutiny.
What is exciting, too, is that we've made a commitment that not only are we there to recruit, but we're there to invest in that space. We're bringing our leaders with us, so that they can offer time, their talent, to talk about what their journey has been like.