On March 14, USAID announced the launch of the new Office of Diversity, Equity, Inclusion, and Accessibility (DEIA). An agency of the U.S. federal government that delivers civilian foreign aid, the organization also hired its first chief diversity officer, Neneh Diallo.
Diallo has the help of DEIA advisors, who are experts well versed in complex policies and regulations that relate to DEIA, and DEIA Councils, which are deliberative bodies of employee volunteers. "They [USAID] already have accomplishments through the setup of this office, hiring the diversity, equity, inclusion and accessibility (DEIA) advisors across the agency and at the Bureau and independent office levels," Diallo says. "Together with the DEIA councils, [these initiatives] will help further activate the network of DEIA champions and innovators across the agency."
In addition to leading the organization's DEIA champions, Diallo is also tasked with advancing the agency's Diversity, Equity, and Inclusion (DEI) Strategy. In her first year, Diallo says she plans to focus on implementing an evidence-based approach to reduce barriers in hiring, as a way to create a diverse candidate pipeline. Other goals include diversifying the workforce "throughout the ranks, which includes recruitment and promotions," she says. "Thirdly, it's really creating access for minority- and women-owned businesses to partner with USAID."
In April, Senior Executive spoke with Diallo during her first month on the job. During the conversation, she shared the groundwork already in place at the agency, her accomplishments thus far and what she has planned for the coming months. Read an edited excerpt below.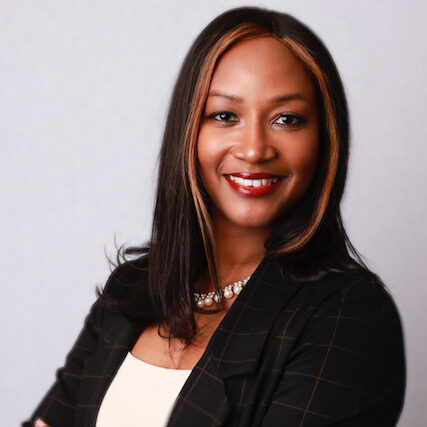 "We want to make sure that it's not simply just bringing in students for internships. [We want to ensure] that there is something else at the end of that — whether that be job placement and or a trade-off we're also working with their academic researchers and faculty as well…"

Neneh Diallo, Chief Diversity Officer of USAID
Senior Executive Media: Can you give me some background on the development of DEI at USAID?
Neneh Diallo: Starting with USAID administrator Samantha Power, she has prioritized DEIA since her first day in office. When she signed and approved the USAID Diversity, Equity and Inclusion Strategic Plan, she basically continued to emphasize the importance of increasing the DEIA and expanding accessibility while also working to create a workplace free from discrimination, harassment and retaliation.
As its first chief diversity officer, first, I'm similarly committed to upholding USAID's core values including promoting integrity, respect and inclusion in all the work that we do to support its critical and life-saving mission around the world. My personal experience is working in both the public and private sectors. It's truly like there's a common thread of embedding DEIA principles in everything that we do. 
Senior Executive DEI Think Tank is a criteria-based membership community for chief diversity officers and senior-level DEI leaders at large organizations to share difference-making tactics, trade valuable resources, and seek the counsel of experienced peers in a private, confidential setting.
Do you qualify?
Senior Executive Media: What DEI efforts were already in place before you started as chief diversity officer?
Neneh Diallo: I don't believe in coming in with my own plans and saying, "Okay, here's my edict." There is a plan that has been in place through a consultative process throughout the last year. After President Biden issued his executive order [E.O. 14035 on Diversity, Equity, Inclusion, and Accessibility in the Federal Workforce], all agencies went full speed ahead, and USAID is probably leading in this space. I'm completely in awe of the plan that they've already put in place. And they already have accomplishments that they've had through the setup of this office, hiring the DEIA advisors across the agency and at the Bureau and independent office levels, which together with the DEIA councils will help further activate the network of DEA champions and innovators across the agency.
Prior to my coming on board, they conducted two equity assessments, one that was looking at our own workforce, and another looking at our programs that will hopefully help us identify the DEIA priorities moving forward.
They've launched a DEIA council toolkit and video for USAID DEIA councils to use, and this will serve as an important resource to educate the entire agency about the creation of robust and impactful DEIA councils. Then what between the DEIA councils and the DEIA advisors…what I'm looking at right now is "Okay, how do we coordinate this all under this new office that we have here that I'm leading?" It would mean partnering with our HR colleagues to help on the recruitment strategy, workforce planning, looking at our promotions, looking at the data and seeing what our workforce looks like, and then working together collaboratively across the agency to address those needs.
Senior Executive Media: How is your team approaching inclusive hiring?
Neneh Diallo: We are prioritizing the diversification of our talent pool by increasing paid internships. We're increasing support for programs that specifically target underrepresented groups, such as the Workforce Recruitment Program for persons with disabilities and the Donald M. Payne International Development Graduate Fellowship Program. We are also looking to increase our partnerships with minority serving institutions, such as historically black colleges and universities.
Literally just this week…I was actually in Mississippi…where we signed a memorandum of understanding (MOU) with Alcorn State University, which is the nation's first black land grant university where the students will be working on agricultural research and climate change prediction in the Caribbean… We want to make sure that it's not simply just bringing in students for internships. [We want to ensure] that there is something else at the end of that — whether that be job placement and or a trade-off we're also working with their academic researchers and faculty as well…