When Rhonda Crichlow first joined Charter Communications in 2016 as its senior vice president and chief diversity officer, the company had one community investment initiative. Fast forward to 2022, and Charter has implemented five community investment programs "that are designed to…improve the lives of our customers and colleagues in the communities where we operate," says Crichlow.
Charter Communications is a telecommunications and mass media company with over 93,000 employees. The company is using its resources to solve local issues. "We wanted to be an organization that tried to help address critical needs that were emerging within those local communities," says Crichlow. Charter's programs focus on technical literacy development, upskilling diverse communities, investing in women- and minority-owned businesses, creating financial equity and more.
In a conversation with Senior Executive Media, Crichlow talks about the impact of these community investments, as well as building a diverse candidate pipeline internally. Read the edited excerpt below.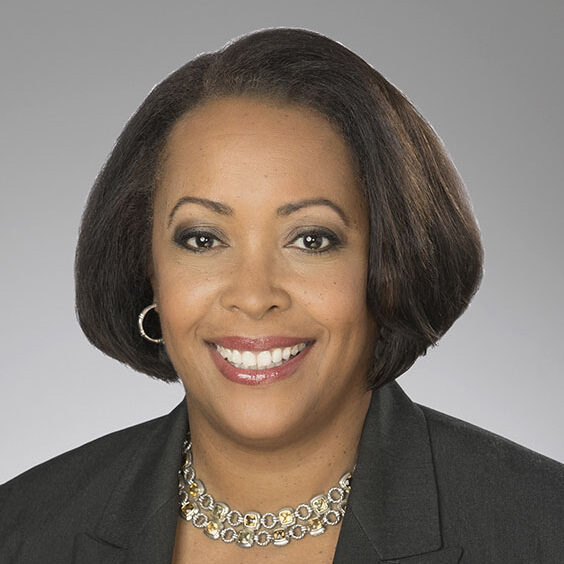 "We wanted to be an organization that tried to help address critical needs that were emerging within those local communities."

Rhonda Crichlow, Senior Vice President and Chief Diversity Officer at Charter Communications
Senior Executive Media: Many companies have incorporated community investment into their DEI strategies. Can you go into detail about your community investment initiatives?
Rhonda Crichlow: The community impact programs that are referenced are done in addition to the work that we do around diversity and inclusion, and I'm privileged to have the opportunity to manage not only diversity and inclusion but our community impact programs. We've just decided from the early days of our former Spectrum Housing Assist, when we saw the success in the impact that we were able to have in local communities, and effectively engage our employees to support local communities that there was more that we could and should be doing to make sure that we were providing an appropriate level of support.
So we've launched since that time a number of new programs, ranging from our Spectrum Digital Education Program, which has been designed to provide funding to nonprofit organizations that are helping communities better understand and appreciate the value of broadband and broadband connectivity. So we funded a number of technical literacy programs, learning labs, etc. through that Spectrum Digital Education initiative, and I think we have funded just about $7 million in programs since that initiative has been launched.
We launched another program called Spectrum Employee Community Grants, which has been about a million-dollar investment. We allow our employees who have volunteered in local nonprofit organizations that address…basic human needs things around food insecurity, housing, job development, and job skill training programs…they [employees] can nominate those organizations. We will provide a grant to them and those grants range in value from $1,000 to up to $10,000.
We launched a program called the Spectrum Community Investment Loan Fund. That program is about a $24 million investment that we partner with community development financial institutions to provide loans in communities where businesses are struggling in many cases, some of those funds benefit women-owned and or minority-owned businesses.
And then our last and newest philanthropic initiative, which we just launched last year, it's called Spectrum Community Assist. It's a $30-million initiative that enables us to partner with community centers across our footprint over the course of the next few years, who offer job skills training and workforce readiness programs to help them enhance and scale those programs to reach a larger audience. We provide additional technical support and assistance, computer labs and technology labs in many of these community centers. In addition to having our employees come out to help us refurbish them, we also work with them to make sure that we can provide them with one-gigabyte service so that they are in a better position to support members of their community, improve their job readiness skills, and hopefully apply for and receive better employment within their local community.
Senior Executive Media: How do you decide who receives these grants?
Rhonda Crichlow: I will say that we don't necessarily have a uniform process for each one of those programs… Relative to the Spectrum Community Investment Loan Fund, we started by looking at specific geographies where we thought it would be important to operate. We did a lot of due diligence around the strength of the community development and financial institutions within those markets that we wanted to work with. We utilize an array of diverse-owned-and-managed investment advisory firms to help us complete some of that due diligence, and then we approach the ones that we think are in line with our overall interest about developing a partnership to advance that program and move that program forward.
Relative to our newest initiative, Spectrum Community Assist Program, we work with a third-party organization, who helps us do a fair amount of due diligence once we have identified the local communities where we operate. Our goal is that, on an annual basis, we will roll that program out in both rural and urban communities. We identified the community centers that we think have the capability or existing job skill program, or a desire and an interest to develop a new program to meet the needs of the community. Then, we really are striving to have not just a one-and-done relationship with these organizations, but a long-term relationship so that we can provide funding and support and hopefully enable them to scale these programs for many years to come. 
Senior Executive DEI Think Tank is a criteria-based membership community for chief diversity officers and senior-level DEI leaders at large organizations to share difference-making tactics, trade valuable resources, and seek the counsel of experienced peers in a private, confidential setting.
Do you qualify?
Senior Executive Media: How do you measure these initiatives?
Rhonda Crichlow: How we measure those programs is that we really look at a number of different metrics… We try to collect a lot of data from our nonprofit partners to really understand how many people have been able to take advantage of the specific program that we funded. In what way have they been able to take advantage of the programs that we funded? Around SBA specifically, we're looking at the metrics around how many people are able to come and participate in jobs skill training programs. We want to understand the degree to which these programs have also enhanced their ability to gain employment or perhaps gain enhanced employment opportunities.
We try to think about our specific goals for each one, and then what are going to be the specific drivers and outcomes that we're looking for to make sure that our investments in these specific communities are being used wisely and really benefiting the people that we want to serve.
Senior Executive Media: Can you go into the work that's going on there in terms of getting executives from diverse backgrounds into recruiting, hiring, and retaining?
Rhonda Crichlow: A key driver that has enabled us to really see some positive gains relative to workforce diversity at the leadership level, has been the fact that we've got a robust governance structure around our diversity and inclusion efforts in place, which includes me reporting annually to the board of directors of the company about what we're doing.
We have an internal executive steering committee that is chaired by Tom Rutledge, our CEO we meet on a quarterly basis to review progress. We created workstreams, through that internal steering committee, that are designed to take a deeper dive on key issues that will help us further diversify our workforce. So we have one focused on people, and one focused on our inclusion efforts.
I think from a senior leadership standpoint, relative to our diversity and inclusion efforts, each of our EVPs has developed what we call diversity and inclusion action plans, which allow them to look at issues around workforce representation and inclusion and develop their own unique plan as to how they want to address it.
We regularly and consistently review our data on a quarterly basis to understand our trends. At the VP level and above, we've been fairly successful in terms of the implementation of diverse candidates at those senior levels. For slightly over 90% of our VP level searches where we went external, we've had a diverse candidate slate, which we define as having at least one woman or person of color. Sixty-five-plus percent of those slates have resulted in a diverse hire, as well. We've tried to also be thoughtful about our external partnerships, communicating and ensuring that to the extent that we use an external search firm that they understand our commitment to diversity and inclusion and an expectation that they will carry through our goal of having diverse candidates like when they present candidates to us.