In February 2022, Chipotle Mexican Grill announced that its environmental, social and governance (ESG) strides would be tied to compensation. If the company achieves its ESG goals, Chipotle executives could receive an increase in their annual incentive bonuses of up to 15%. If benchmarks are not met, bonuses will shrink.
The company's goals include promoting minority employees and diversifying restaurant managers. In 2021, 90% of restaurant management roles were internal promotions, including 79% of general managers.
"It's really incumbent upon us to make sure that we are feeding the pipeline, which is essentially the individuals who we'll pick for promotions and for future positions, to ensure that it does, in fact, look like the diversity of our organization," says Tawanda Starms, Chipotle's vice president of talent and culture.
At Chipotle, diversity includes gender, ethnicity and age, as well as education level and professional background.
Chipotle began its commitment to inclusive hiring and promotions in 2018, after the company brought on Marissa Andrada as chief diversity, inclusion and people officer. When the company relocated its headquarters from Denver to California and Ohio that same year, Starms says that Andrada focused on attracting new talent from diverse backgrounds.
"We partnered with diverse boutique recruiting firms to help us really look at increasing the diversity within our organization, primarily because we were rehiring…80% to 90% of our workforce in California and in Columbus," says Starms, who reports to Andrada.
Read an edited excerpt from Senior Executive's interview with Starms to see how Chipotle develops and promotes its diverse talent.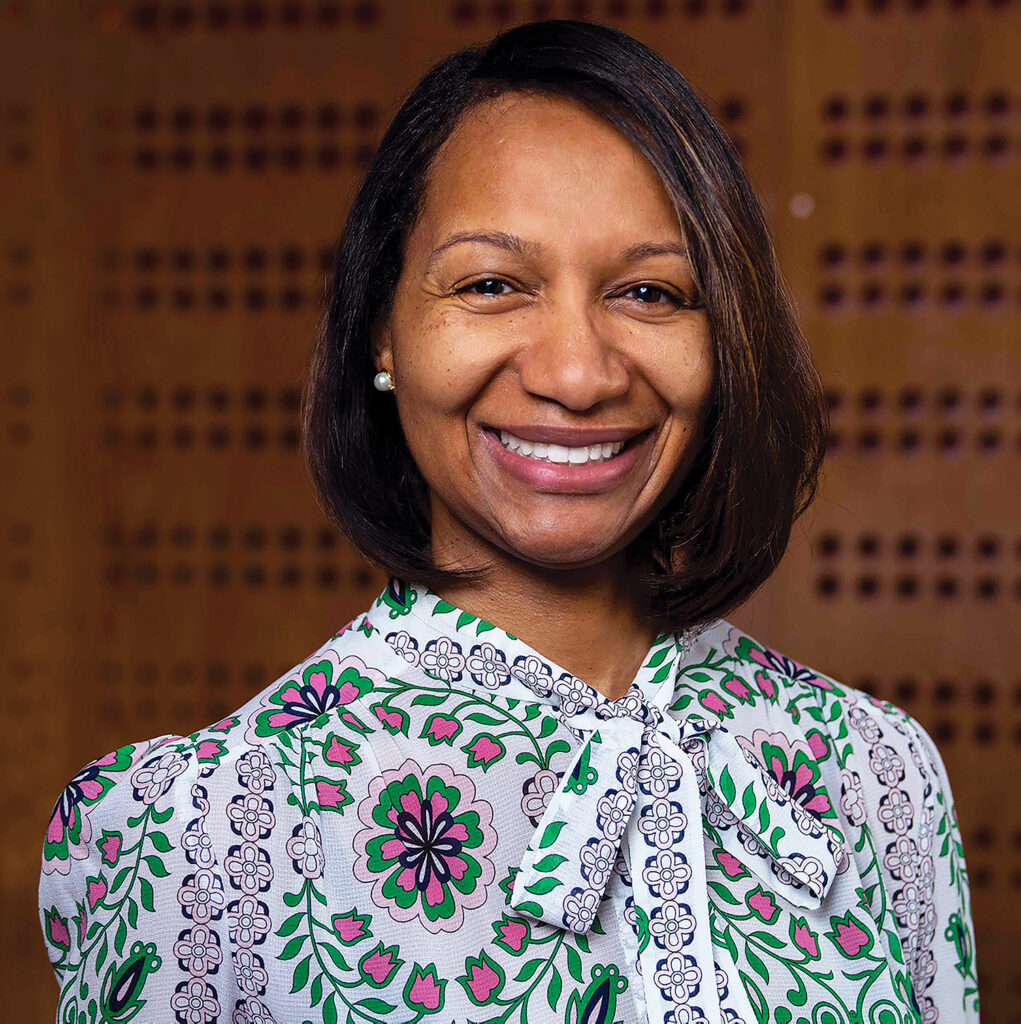 The pipeline is really the number of individuals who are available for us to promote at a future date [for] different positions …

Tawanda Starms, Vice President of Talent and Culture at Chipotle
Senior Executive Media: What big decisions do you expect to confront in 2022?
Tawanda Starms: From a DE&I perspective, our ESG goal is really to increase the pipeline of diversity for our company. When you think about talent, and generally speaking, talent selection…that's external talent that's going to join. And then you think about talent creation, which is really taking a look at our almost 100,000 employees and looking at them and talking about, how do you recruit them every day? How do you think about leveraging that talent that's currently here to grow them?
Now, that doesn't mean that we're not going to hire externally. But I think it is, in fact, a recognition that externally the market will eventually dry up. Like there's lots of people looking for…external [candidates]. We already have…about 100,000 employees already. How do we double down on that talent? How do we actually develop it?
Senior Executive Media: How do you approach developing talent?
Tawanda Starms: Chipotle offers clear pathways to success and industry-leading education benefits to upskill its workforce and develop the company's future leaders. In partnership with Guild Education, Chipotle offers debt-free degrees to all eligible U.S. employees, and tuition reimbursement up to $5,250 per year that can be applied to any accredited college, university course, job certificate program or trade school.
We have a School of Leadership Development, a suite of leadership development learnings — including in-person, virtual and asynchronous modules. This includes the LEAD Program — Leadership Evolution And Development — for high-potential employees; BetterUp professional coaching for emerging leaders in both the field and at the support centers; and our soon to launch CultivateMe mentoring program that pairs front-line and field-based employees with senior operations and functional leaders in the support center.
Senior Executive Media: How do you measure your progress?
Tawanda Starms: We look at the diversity of the pipeline itself… The pipeline is really the number of individuals who are available for us to promote at a future date [for] different positions — whether it be in our restaurant support centers, or in our field-management positions, such as field leader, team, director, regional vice president. The idea is when we are assessing talent, that we will ensure that our pipeline…is 60% diverse. So when we talk about 60%, [that's] gender, as well as ethnicity and race.
Senior Executive DEI Think Tank is a criteria-based membership community for chief diversity officers and senior-level DEI leaders at large organizations to share difference-making tactics, trade valuable resources, and seek the counsel of experienced peers in a private, confidential setting.
Do you qualify?
Senior Executive Media: What's a trend that you think people are not talking enough about?
Tawanda Starms: When I think about trends, I think that people are continuously talking about in the marketplace, talent selection… There's a lot of conversation about the state of talent in the marketplace and the recognition…[that] the population is shrinking and not growing. The number of people, therefore, that are available in the marketplace for jobs that we have might be getting smaller, and you've got more employees who are making different decisions in the marketplace about where they will work and under what circumstances they will work.
I don't know that they give enough energy to talent creation. You already have talent in your organization. What are you doing to retain that talent and grow that?
We are fortunate as an organization to own all of our restaurants, and therefore every employee is an employee of Chipotle, not a franchise. We have a unique opportunity really to create the talent that we need in order to grow restaurants. So we talk a lot about being a sustainable organization as it relates to talent.