Collecting granular demographic workforce data is a challenge. Your employees may be wary about self-reporting how the identify to your human resource team. Legal technology company Consilio starts with clear communication, explaining to employees how the data shapes DEI initiatives.
"We've talked about ways to increase the level of trust among our employees so that they're willing to voluntarily self-identify that information," says Maureen O'Neill, Consilio senior vice president of strategic client experience and diversity and inclusion officer.
O'Neill says that there have been three stages of the 4,000-employee company's DEI metrics strategy:
Understanding the company's current level of representation. "The starting place was a fairly simple metric," she says. "What is the percentage of female employees? What is the percentage of male employees? What is the percentage of employees who identify as people of color?"
Analyzing demographics at different seniority levels. O'Neill says her team then evaluated demographic breakdowns for entry-level roles, middle management positions and senior-level leaders.
Determining diversity across departments. "For example, we have a large technology workforce. The demographics of that workforce are very likely going to be different from the demographics of the hundreds of lawyers who we have working on projects for our clients," she explains.
Consilio provides electronic discovery, document review, risk management, and legal consulting services to corporations and law firms.
Once metrics have been gathered, O'Neill discusses the importance of setting goals for the organization. She starts by looking at available benchmarks, for example the demographics of lawyers in the U.S. Creating these goals is "an ongoing goal" for the company, she says.
Read an edited excerpt from Senior Executive's interview with O'Neill.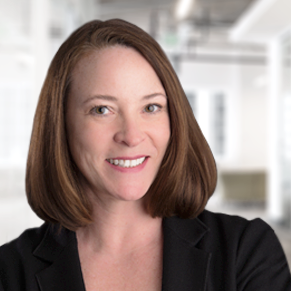 All of our leaders should be listening to what employees have to say about diversity and inclusion and equity in the company.

Maureen O'Neill, Senior Vice President of Strategic Client Experience and Diversity and Inclusion Officer of Consilio
Senior Executive Media: Can you describe the evolution and your role?
Maureen O'Neill: Diversity, equity and inclusion issues have always been important to Consilio throughout its history. The company reached a point in the middle of 2018, where we realized that it was time to put some structure around our efforts, and to create a more formalized DE&I program. So we started by forming an internal DE&I advisory board, and appointing our first diversity and inclusion officer. I became involved in our efforts, not long after that.
I joined Consilio by virtue of an acquisition. I worked for a company called DiscoverReady that was bought by Consilio in the fall of 2018. When I became part of the Consilio family, I learned that it had just formed this diversity and inclusion program. I raised my hand and asked to get involved. So I have served on that internal advisory board ever since then. I had the privilege of stepping into the role of our diversity and inclusion officer in January 2021, when my predecessor left. So over that period of time, we have expanded the number of people involved in that leadership advisory board.
We also formed in early 2020, a client advisory board for diversity and inclusion that consists of client representatives, who, in their organization, have some role in DE&I — whether it's official titles or whether they're just particularly passionate about it. We use that client advisory board as a means to learn from our clients about their successes, and some of their failures. And also, just to be sure that what we're doing around DE&I is aligned with our clients values, and that we're working collaboratively towards achieving our mutual goals.
Senior Executive DEI Think Tank is a criteria-based membership community for chief diversity officers and senior-level DEI leaders at large organizations to share difference-making tactics, trade valuable resources, and seek the counsel of experienced peers in a private, confidential setting.
Do you qualify?
Senior Executive Media: What challenges have you workshopped with your client advisory board?
Maureen O'Neill: One of our goals at Consilio that we have struggled to make progress on, at least to our own satisfaction, is the collection of diversity demographic information from certain segments of our employee workforce. And so I took that issue to our client advisory board and asked them for some advice. What I learned was that they struggle with that, too. Some of their failures have been launching initiatives to gather more employee diversity data that just fall flat. We've talked about ways to increase the level of trust among our employees so that they're willing to voluntarily self-identify that information, how to be sure that employees understand why we're collecting the information and that we're not intending to use the information for any improper purpose — that it's only for purposes of aggregate analysis and anonymous reporting. And so I think in some ways, the collection failures of all of us have helped each other learn how to go back and retool our strategies and have better success.
Senior Executive Media: Could you speak to inclusivity at Consilio?
Maureen O'Neill: We can assess that success around inclusivity in both quantitative and qualitative ways. Quantitatively, we do ask our employees about their feelings around inclusion and diversity through periodic employee engagement surveys. We take measurements of employee sentiment, and then we track that over time. Those employee sentiment scores are gradually increasing over time. That tells me that employees are feeling better and better about the culture of inclusivity at Consilio.
Qualitatively, we give employees the opportunity to add comments, in addition to numerical scores, when they complete these engagement surveys, and we read every one of those comments. And we also ask employees if they are willing to have a follow up conversation about their remarks. For the employees who say yes, we reach out to every one of them. So we gather that subjective feedback from employees to better understand how they're feeling. Honestly, a big piece of this is just listening. All of our leaders should be listening to what employees have to say about diversity and inclusion and equity in the company. We need to be carefully considering any constructive feedback that we're getting.