In August 2021, Jennifer Reyntjes began a new role as Strata Oncology's chief people officer. Her first action item, she says, was to hold a listening tour to gauge the cancer diagnostics organization's culture.
"A listening tour [helps you] understand what's going on, how people are feeling at all different levels and roles throughout the organization," Reyntjes says. After the tour was completed, Reyntjes identified a group of people across departments and at different levels of the organization to be her "change team."
When searching for change team members, Reyntjes looks for candor. When new ideas or organizational changes are discussed, she relies on these employees' honest opinions to better understand how workers across the organization might be affected. Having this source of feedback can help executives avoid the echochamber of the boardroom or C-suite.
"There's really a network that's woven throughout the fabric of our organization that I can lean into, that's not limited to the people team," Reyntjes notes. "Our frontline employees or people that might be new to the workforce…[may have different] lifestyles and challenges they're dealing with."
Strata Oncology focuses on precision oncology, which involves creating treatment plans based on the unique biology of each patient's disease. The company partners with major healthcare systems to genomically sequence patients' tumors to better match them with a course of care.
Reyntjes has also made use of change teams in past roles. She points to a discussion at a previous employer over shifting employee benefits. By talking to members of her change team, she found the switch would create hardship for junior employees. The company stayed with its original benefits package as a result.
"If we did not have that lens on it, we would have [switched benefits] and…[treated the choice] as a line item that would have been buried by many other things," she says.
During a conversation with Senior Executive Media, Reyntjes shared other tips for change management and how her people team is addressing 2022 hiring challenges. Read the edited conversation below.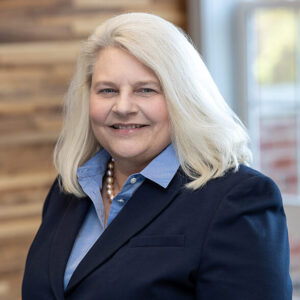 Be flexible — about work hours, about work location — so that there's an easier ability to balance…

Jennifer Reyntjes, Chief People Officer of Strata Oncology
Senior Executive Media: Do you have any advice for change management?
Jennifer Reyntjes: I'm a person who feels a sense of urgency to move quickly, [but] you really have to take the temperature of everyone and bring them along. … Listen, listen, listen. … If you give them the time and the space and you ask the questions, they [employees] will really help you understand what are the things that really have to take place to bring everybody along on that journey.
Senior Executive Media: Can you tell me a little bit about how your team is focused on retaining top talent in 2022?
Jennifer Reyntjes: We have a very exciting and compelling mission… We're really reaching the right patient at the right time with the right treatment. And it's something with precision oncology that is so compelling, to really come into the world and make a difference with what our company is doing. And so that, in and of itself, is something that really draws people into this environment.
It's [also] about dialing in…on a more personalized level to what people might need. And then really having the things in our people toolkit to support them. So it's everything from the way we go about developing them on the job — unique, apprenticeship type of opportunities. We can give people…a very innovative environment, access to people that can really coach them one-on-one in different technical areas.
Senior Executive Media: You mentioned personalizing the different benefits and perks that you're offering to each employee. Can you walk me through that?
Jennifer Reyntjes: When you think about the way that women right now are leaving the workforce in droves. Some of the things that as a company you can do is be flexible — about work hours, about work location — so that there's an easier ability to balance… I'm a mother of twins, one with special needs, and so I myself can really relate to the fact that there are times that it's very helpful to be able to log in later to finish something…
Now, of course we do have facilities here, like our lab [that are fully in person]. … On the flip side, we have a lot of roles that for certain people, we can really customize [in terms of hours and location]. And then just developing and…really fitting people to the opportunity.
Senior Executive DEI Think Tank is a criteria-based membership community for chief diversity officers and senior-level DEI leaders at large organizations to share difference-making tactics, trade valuable resources, and seek the counsel of experienced peers in a private, confidential setting.
Do you qualify?
Senior Executive Media: When it comes to competing for talent, have you had to change your process to hire great candidates?
Jennifer Reyntjes: To a degree, [having a fast hiring process] is important. Creating a more compelling candidate experience is equally important. So for example, having that opportunity to have conversations with one of the founders and understand that vision directly from a person [in leadership] has been very compelling [to candidates]. Of course, we're a smaller company, and we can potentially give more access to some individuals that a very large company can't. [That access] really makes that experience meaningful, so that person can really see what this is going to be like for them [to work at Strata Oncology].