Often companies turn to big name VCs and angel investors for capital. Recycling disruptor TerraCycle opened up investment opportunities so customers and environmental enthusiasts could contribute to the company's growth.
In 2020, TerraCycle's leadership listed the company on StartEngine, kickstarting a round of equity crowdfunding. Also known as crowdfunded investing, this process allows anyone to invest in startups and early-stage companies. Companies can then raise money from a large number of small investors, instead of solely from accredited investors. Companies then must provide these investors and the Securities and Exchange Commission with annual reports.
TerraCycle closed its round on StartEngine in October 2020. With a $700 minimum investment and additional shares priced at $100 each, TerraCycle raised $19.5 million in capital through this Regulation A+ capital raise, says CEO Tom Szaky.
"The topic of sustainability and environmental stewardship is really exploding," Szaky says. "[Crowdfunding] allowed us to bring in investors who are also our customers and [waste] collectors."
With nearly 500 employees, TerraCycle is a private New Jersey-based business that collects and recycles waste that often ends up in landfills. These hard-to-recycle materials include contact lenses, plastic gloves, and coffee capsules. The company also runs Loop, which helps companies shift from single-use plastic to reusable packaging.
TerraCycle partners with both municipalities and companies. Partners include Walgreens, P&G, and Kroger.
During an interview with Senior Executive Media, Szaky shares why the company pursued equity crowdfunding and its IPO aspirations. Read the edited interview below.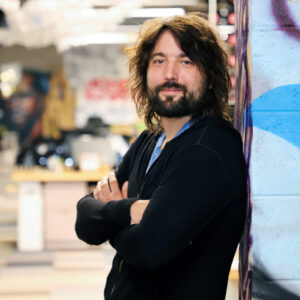 What's really important is to be eyes wide open on the cost of compliance.

Tom Szaky, CEO of TerraCycle
Senior Executive Media: TerraCycle is listed on StartEngine, which allows for equity crowdfunding. What were the factors that led you to make that choice?
Tom Szaky: We're about 20-years-old as a company. At the beginning, we did classic angel and venture funding, and a number of rounds there. Then, we took some strategic investors… We built up well. We have over 70 million people in the United States participating in our programs in some form or another. Over a quarter billion globally.
And with this huge community of folks involved, many email us [asking,] "But are you public? Can I invest a few $100 here or there? People want to put in and invest in a mission-driven organization. And so we thought, "What better way to do that prior to being public than doing crowdfunding?"
We raised nearly $20 million in capital that way – one of the more successful StartEngine crowdfunding campaigns, and it was fantastic. We did it a bit more mature in our organization.
Since TerraCycle — the parent corporation — and TerraCycle US were already profitable, we used the funds for growth, mostly by investing in staff. The TerraCycle US team doubled in size. Our revenue and income have increased and we continue to invest in staff and capacity growth. We also used some proceeds to acquire a company and are exploring other acquisitions, as well as exploring a move to a larger headquarters. The additional working capital also provided a secure base as we entered the pandemic.
Senior Executive DEI Think Tank is a criteria-based membership community for chief diversity officers and senior-level DEI leaders at large organizations to share difference-making tactics, trade valuable resources, and seek the counsel of experienced peers in a private, confidential setting.
Do you qualify?
Senior Executive Media: Opening up investing later in your maturity was a benefit. Are there any other do's and don'ts related to crowdfunding?
Tom Szaky: What's really important is to be eyes wide open on the cost of compliance. Not just getting ready, but then also maintenance. So we have to now file with the Securities and Exchange Commission every six months. [At our maturity,] we have the capability and the muscle to do that. And enough of that $20 million could be allocated to compliance. And we have ambitions at some point to look at an IPO, and so we're just one step from a compliance journey towards that. So for us, it made a lot of sense to do the compliance. But when I look at other companies, if they're raising a small amount of money, in my mind, I'm like, "Wow, a big percent of that may end up on compliance that they're not yet aware of." And that compliance, by the way, never goes away. You don't ever turn it off.
Senior Executive Media: You mentioned you're prepping for an IPO. Tell us what that looks like.
Tom Szaky: The first question is when you're big enough to be able to do that. This year, we'll do about $75 million in revenue, and we're healthy and profitable. So that's getting to the bottom end of being reasonable for a NASDAQ-type listing. We want to make sure we have enough meat on our bones… Around $150 million in revenue is, I think, about the right time for us to do a serious consideration… But I think getting ready is about your systems, right? Legal, accounting… and compliance and governance.