When shopping for wedding wear, brides want real recommendations. Instead of polished ads from celebrities, they're on the hunt for positive experiences from friends, online reviews and videos on TikTok.
"The bridal industry — it's so word of mouth and referral-based," says Ranu Coleman, chief marketing officer of online wedding retailer Azazie. "Our customer really wants to see themselves in the ads of the companies that they're purchasing from, and they want to feature real women."
A 100-person company founded in 2014, Azazie sells wedding wear for brides and other members of the wedding party. Instead of a brick-and-mortar shopping experience, Azazie uses an ecommerce model. Brides are able to see fabric swatches to choose the colors of their wedding party; they can then send the website to their bridesmaids and groomsmen to ensure color coordination. Bridesmaids have the opportunity to select several dress designs and sizes. Dresses are then shipped to their homes to fit.
The company prides itself on inclusion, Coleman says, providing options for all body types. Typically boutiques have sample wedding and bridesmaids' dresses that come in one or two standard sizes — often between a women's size six and size eight. Azazie can send customers dresses in all sizes — from size zero to size 30.
Coleman's marketing team of 15 is using digital media to showcase the brand's inclusivity. That includes a robust influencer marketing program with over 100 participants, working with social media stars of all shapes and sizes.
"We really try to work with women from all backgrounds, because we just feel like it's very important to show as much representation as we can," she says. Of her marketing team, five employees focus on influencer marketing. Influencers are selected for both paid campaigns and product-trade campaigns, she says.
Influencers, with their authentic reviews and close connection with their audience, can create credibility for brands. "Having that validation from them tell their followers, it's priceless in terms of spreading that word of mouth," Coleman says.
Coleman's tip for getting started in influencer marketing: start with micro-influencers — who can have anywhere from 1,000 to 100,000 followers on a social media platform. "They tend to have a much more engaged audience versus somebody who has like a few million followers," Coleman explains. "You're really tapping a certain demographic, a certain type of customer."
Read an edited interview with Coleman for marketing tips that can help you stay connected to customer needs.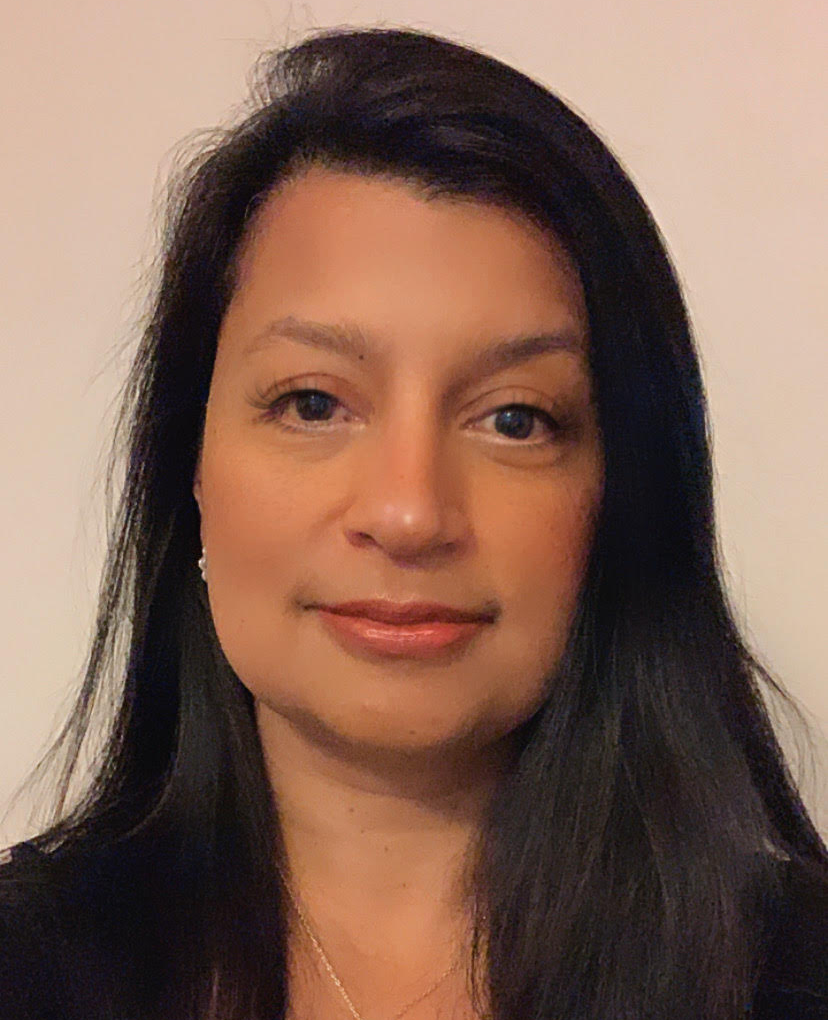 "We really try to work with women from all backgrounds, because we just feel like it's very important to show as much representation as we can."

Ranu Coleman, Chief Marketing Officer of Azazie
Senior Executive Media: What are the biggest marketing trends your team is focused on this year?
Ranu Coleman: It's definitely all about video content, mainly social media video content. We leverage these platforms significantly. IG Reels, TikTok videos — we've had a lot of videos go viral, and they're always the ones that, I would say, are the most relatable and fun and follow the current trends. For us, that's been kind of a very big initiative, especially TikTok. TikTok has surpassed Google as the number one source of traffic. So there's just been a huge opportunity for us to reach new customers. For our industry, Pinterest, too, it's really important. It's just a really great channel for the bridal industry in general. Customers love to plan out their entire wedding on Pinterest still.
We've definitely had to expand our hiring. We've hired a lot more people on our social media team, just to keep up with that demand.
Senior Executive Media: Tell us about testing new ideas and campaigns.
Ranu Coleman: So we are definitely all about, like A/B testing our content. I think it's really the best way to figure out what's sticking and resonating with the customer. … Not so much on the social side, but we test very different email marketing messages to our customers. And whichever one is getting the most amount of engagement and clicks is definitely the one that we realize is working. Depending on that, we send the rest of our messaging to the rest of our email file.
The other thing I would say is we're constantly surveying our customers to get insight into their buying habits or spending habits. We're always asking them what they want to see next from us from a product perspective. 
Senior Executive DEI Think Tank is a criteria-based membership community for chief diversity officers and senior-level DEI leaders at large organizations to share difference-making tactics, trade valuable resources, and seek the counsel of experienced peers in a private, confidential setting.
Do you qualify?
Senior Executive Media: Tell us about a change you've made as a result of customer feedback.
Ranu Coleman: We got a lot of comments from our customers about groomsmen. For example, we offer colors, so we had a lot of brides who were like, "Can you guys please offer groomsmen accessories, so our accessories can match exactly to the bridesmaids dresses?" We heard that for about a year. And then finally, we decided to launch them. … It ended up being a pretty strong category for us in the end.
Senior Executive Media: How frequently are you tapping the folks in your network, and how do you decide who to survey?
Ranu Coleman: We definitely survey our core base [through our email service provider]. When it comes to our email file, we have a pretty large newsletter base. When we send something through our newsletter file that includes brides, bridesmaids, mothers of the bride. We can segment it out, or we can attack everybody together.
The other thing is we also survey through Instagram. A lot of times, we'll post like Instagram polls to get consumer feedback that way.
Senior Executive Media: How do you measure the success of a new marketing initiative?
Ranu Coleman: We definitely attract a customer that would rather select your vendors and make purchasing decisions based on peer-to-peer recommendations and online reviews. So for us, really being able to maintain a five-star review on important sites — like The Knot, Google and Wedding Wire — it's how we build trust and know whatever we're doing is working.
We actually use a monitoring system [called Brand24] that we look at every day. It highlights all of our key mentions. We also have a couple people on the team who just do a once-over of those forums on a weekly basis, just so we can be aware of what people are saying. But we do use a tool that provides us pretty in-depth analysis on that every day.