From items at ports to stock on shelves, supply-chain issues have plagued major retailers this holiday season. In fact, retailers attribute revenue losses between 5% and 20% over the last 18 months to supply-chain issues, according to a Coupa Software Inc.
These challenges are likely to persist into next year. Coupa research also found that nine out of 10 retailers anticipate that supply-chain issues will impact revenue for at least the next six months.
"The larger issues that we see are a lack of technology," says Gregory Price of the biggest disruptors to the supply chain. Price is the CEO of Shipwell, a logistics company that works with organizations to automate the shipping and transportation process. "They [retailers] don't have real-time visibility, so they don't know where anything is, and when it's going to get there."
During a conversation with Senior Executive Media, Price shared other supply chain trends on the horizon — and how companies can prepare. He also discussed how his company attracts top talent. Read the edited excerpt below.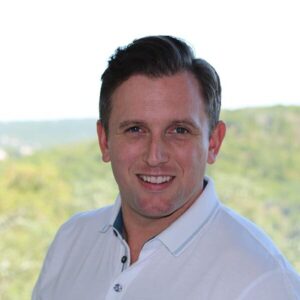 Find people that build a true meritocracy — a company that's very flat, where the best idea wins.

Gregory Price, CEO of Shipwell
Senior Executive Media: How is the logistics process going to be disrupted in the next few years?
Gregory Price: What shippers need to do to focus and get ready for the next three to five years is really start to understand where they are today. Your supply chains are probably getting faster and shorter, meaning you have less lead time to actually deliver something. … That means you're going to have to invest in different ways to plan, execute and provide a much better customer experience, because that's part of the brand experience now for supply chain.
Speed to information and data is going to be key. Markets are shipping faster than they've ever shipped before. Ocean rates went up over 600% on some lanes here over the last year. Trucking very similarly doubled, tripled. So you've got something that was $3,000 coming out of California, that's now $9,000. So you need to stay up-to-date on all of your data and pricing so that you understand how much things take to move in terms of price and time, and then incorporate that into your planning.
Senior Executive DEI Think Tank is a criteria-based membership community for chief diversity officers and senior-level DEI leaders at large organizations to share difference-making tactics, trade valuable resources, and seek the counsel of experienced peers in a private, confidential setting.
Do you qualify?
Senior Executive Media: How are you attracting and retaining top talent to fill those functions?
Gregory Price: Find people that build a true meritocracy — a company that's very flat, where the best idea wins. That's how we attract talent. We are now in 35 states — 150 people. We basically give people the pathway to grow, learn and work in a place that they aren't going to get somewhere else. And so that allows us to attract a lot of top talent.
Retaining talent is a much different story. … [We invest] a lot in our managers and our people like we're running a people business. We have multiple employee development, trainings and mentorship opportunities for managers. Through our investors at First Round and Georgian, they can find a skilled mentor in their domain to help guide and mold their career. We invested in GoCoach, which is an exclusive training and mentorship program where we pay for mentorship for our managers.
Senior Executive Media: How are you preserving the culture as you scale?
Gregory Price: We were bursting at the seams in Austin, right before COVID. And we were having to find a bigger office space. It was a very lively place. … It's a little bit different now, right? People are in their silos at home. So how do we build a cohesive culture? We do things like virtual get-togethers. We have paid for people to get together in teams. We had quite a few people located in Austin, but we're now in 35 states. So it's really hard to get everyone together in one place. We do weekly all-hands to really keep people apprised and feel connected. We'll do a monthly town hall and listen to them and execute on the feedback given.
We have an OKR [objectives and key results] that measures how [we are doing in terms of making] Shipwell the best place to work, learn and grow. And the way that we measure ourselves is something called employee NPS. We ask you, from zero to 10, how are we doing?
And then we focus a lot on diversity and inclusiveness. So in our hiring practices, who are we actually putting in a leadership position? … That's a big focus point for us. … We have a significant amount of underrepresented minorities and women throughout Shipwell to bring best ideas forward and bring this diverse mindset to our customers so that ultimately you're bringing the best solution.
We created a word cloud. … The number one thing that came up was collaborative. And that's exactly where we want it to be. So we're pretty pumped about that.