Two billion dollars. That's the average cost to navigate a new prescription drug through the U.S. Food & Drug Administration's approval process, according to TRACON Pharmaceuticals CEO Dr. Charles Theuer.
But, not every drug makes it to patients. Researchers often find that new treatments prove ineffective. Failure, Theuer estimates, "costs about $200 million to $300 million" in the early stages.
Conducting clinical trials is a costly component to the process. Both small biotech companies and big pharmaceutical players work with contract research organizations (CROs) to test new drugs with patients. "[CROs] are paid for every service they do, which incentivizes them to create as many services as possible…[as well as] a monthly management fee," Theuer says. "There's no real incentive to do the trial quickly. The CRO actually makes more money the longer the trial takes."
In order to divest from CROs, TRACON created its own product development platform in 2011, performing clinical research in-house to develop cancer therapeutics. Theuer recently lifted the lid on this research model in his 2021 book, "Unnecessary Expense: An Antidote for the Billion Dollar Drug Problem."
"[When] you're spending your own money on the trial, you want to do the trial quickly," says Theuer. "But also, the quality has to be excellent, because we will only make money when the drug we're developing becomes commercialized. And if…the FDA rejects an application [due to a poorly conducted clinical trial], all we've done is hurt ourselves."
Theuer has a background as a medical doctor, completing a general surgery residency program at UCLA Medical Center. After spending time at the National Cancer Institute and other pharmaceutical organizations, Theuer took the reins as CEO at TRACON in 2006.
In an exclusive interview with Senior Executive Media, Theuer explained how TRACON leverages its product development platform to secure funding and partnerships. Read the edited interview for more.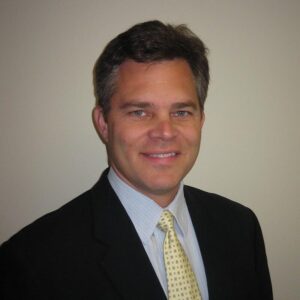 You can read the guidances all you want, but until you've lived the guidances, you won't really understand how to interact productively with the FDA.

Dr. Charles Theuer, CEO of TRACON Pharmaceuticals
Senior Executive Media: Pharmaceutical research is expensive and has a long timeframe. How do you approach funding at TRACON?
Charles Theuer: You ask yourself, "Who would ever put that kind of time and effort into developing a drug because the money's $2 billion, but the time [it takes] is maybe 10 years plus?" The reason people are willing to do that and investors are willing to support that kind of research is because the return on an investment still can be quite high despite that amount of cost. … You can make the money back, if you pick the right drug, developed wisely and marketed wisely.
A big part of our business is tracking capital. Fortunately, we've been a public company on NASDAQ for over five years. And that gives us access to multiple financial vehicles to add capital to our balance sheet when we need to. The other great thing about being CRO-independent is the amount of capital that you need is so much lower than if you were beholden to a CRO.
Senior Executive DEI Think Tank is a criteria-based membership community for chief diversity officers and senior-level DEI leaders at large organizations to share difference-making tactics, trade valuable resources, and seek the counsel of experienced peers in a private, confidential setting.
Do you qualify?
Senior Executive Media: Partnerships can be another avenue for covering costs. How do you approach that?
Charles Theuer: Typically, what happens is a small company will license a product to Big Pharma, and they'll [the small company] get an upfront payment. And then on the back end, they'll actually give away almost all the value of the product. They'll maybe get a 10% royalty, but they'll give away 90%. So if that drug is successful, they're going to capture 10% of the long-term value of the drug. And if they put a lot of effort in that drug, they're going to be actually pretty disappointed by the long-term economics.
We feel it's great to work with a partner where everyone's incentivized to get the drug approved quickly…and share in the economics. Our preferred structure is a profit-share, where both companies contribute to the development of the drug. For instance, TRACON, because we're experts in clinical development, we can fund the trials. Our partners could pay for manufacturing, as an example. And then when the drug is approved, TRACON would commercialize in the United States, and we would split the profits with our partner. Now, the profit margin for pharmaceuticals is around 80%. So you're talking about a roughly 40% equivalent royalty compared to 10% with Big Pharma.
It really appeals to foreign companies who want to access the U.S. market, but want to partner to help them along the way. And we are able to provide the data we have in the U.S. to them for use in their native country, so that they can also approve the drug there, where they typically would want to commercialize themselves.
Senior Executive Media: What advice do you have for CEOs who have to navigate regulated industries?
Charles Theuer: [For pharmaceuticals,] you need people in your company that have vast experience interacting with the FDA. So I think that's first and foremost… You can read the guidances all you want, but until you've lived the guidances, you won't really understand how to interact productively with the FDA. … In oncology, especially in unmet-need patient populations, the FDA is someone you collaborate with. I think a lot of companies feel like it's an adversarial relationship. I think it's truly a collaborative relationship. If you're focused on what matters, which is unmet patient needs…the FDA wants to see those unmet patient needs met as much as pharma companies do. So the FDA has mechanisms to help drugs get to patients as quickly as possible…[and] the regulations ensure that it's done in a safe way.