Records are back in vogue. In 2020, vinyl sales surpassed CDs for the first time since 1986. Record stores have felt the crunch as once-nostalgic albums fly off the shelves. Turntable makers, including Victrola, reap the rewards.
"There's a demand out there, and it's not because it's a fad," says CEO Scott Hagen. "It's because, we think, that people are starting to really learn how to slow down and listen to music."
Founded in 1906, Victrola makes a wide range of record players — from a $60 player shaped like a suitcase with built-in speakers to a $400 turntable audio system. The company's latest release, the Revolution GO, is a rechargeable, portable record player.
Victrola's innovation strategy, though, extends beyond improving turntables, Hagen says.
"We're going to be innovating and investing…not just as a record-player company anymore, but as a music company across the world," Hagen says. "Customers have asked us to provide…them the records. Consumers have said that they want to see our brand on marquees at places…that they go to listen to music."
In a conversation with Senior Executive Media, Hagen shared his approach to innovation in new categories and supply chain. Here's an edited excerpt from our interview.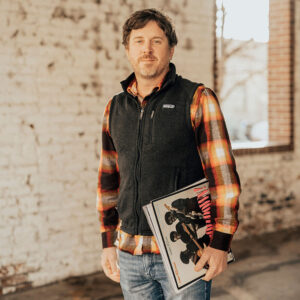 When we started talking to consumers, we asked them what Victrola stood for… In a lot of their cases, they're saying it was music.

Scott Hagen, CEO of Victrola
Senior Executive Media: Tell us more about Victrola's plans to support and profit from music beyond just making record players.
Scott Hagen: When we started talking to consumers, we asked them what Victrola stood for and what it meant to them. In many cases, they said, it's a record player… But in a lot of their cases, they're saying it was music. And so what we started doing is looking at, "Okay, well, what would consumers…want this brand to stand for?" … That's where we've started our research. And that's where we've started looking.
So really, from a business-model perspective, what that allows us to do is say, "If we were going to be in a $300+ million market — which is what turntables are in the U.S., and they're continuing to grow — let's say that business grows 30% year on year." That's a great opportunity for us as a record-player company.
But you start looking at other music verticals that are in the [periphery] of the business that we do. And some of those addressable markets are in the billions or tens of billions of dollars of addressable market opportunity. So we started looking for where can we naturally extend… Where [do] our capabilities as an organization allow us to extend in an organic and authentic way?
Senior Executive DEI Think Tank is a criteria-based membership community for chief diversity officers and senior-level DEI leaders at large organizations to share difference-making tactics, trade valuable resources, and seek the counsel of experienced peers in a private, confidential setting.
Do you qualify?
Senior Executive Media: What are some of those natural extensions?
Scott Hagen: One bucket is other product categories that are music related, that we currently aren't in… Bluetooth speakers, for example, or headphones. Another example could be in the actual music itself…and the creation of music. Pressing records…whether that's actually pressing the records [putting the music on vinyl] on our own or participating in [the production process for vinyl records].
Another vertical could be retail. So maybe we created our own retail environments or retail stores, and then you get further out… There's over $10 billion in ticket sales that didn't happen last year, because of COVID. That's going to happen, hopefully, this [upcoming] year for all of us that love to listen to music and participate.
And we have a methodology for looking at all of them. They have to be a certain size. Our mission statement is to bring lifelong music memories to every home… [A new category] has to fit within our mission statement, we're not going to change our mission to participate in a different vertical. And then, we start looking at our competencies, our capabilities, the price of entry… It's got to be a billion-dollar-plus opportunity for us to enter…in order for it to be worth it for us and for the consumer.
Senior Executive Media: What are other decisions in 2022 that you know you'll have to make?
Scott Hagen: One of the biggest decisions that we're going to have to make as an organization in 2022 is going to be around investments, changes or modifications that we will need to make to our overall distribution strategy as it plays out, in relation to the global supply-chain challenges… People that win in consumer goods are going to win not just because they have the best solution for the consumer, which is super-important. But it's also really important to get that solution to the consumer. And we're going to have to, as leaders, be more innovative. [We must] be willing to break the norm in that space, in order to be more effective…in getting products…to our consumer faster and more affordably.
Senior Executive Media: What kind of supply-chain innovations are you working on?
Scott Hagen: One is, how can we be more flexible with our trade partners at our point of origin? So in many cases, we're building products in Asia. … We're making sure that we have the right amount of space in those locations, so that we can actually hold more inventory in Asia.
Domestically, we're working with our partners to figure out how we can get more points of presence closer to the customer, when it comes to storing our product. When we have our product here in the U.S., for example, and somebody decides that they want [a product] — whether it's a trade partner, such as a big retailer, or it's the end consumer — [we want our distributors to] get product to them faster on the ground, within a two-day period of time… So having more points of presence closer to the end consumer is important for us as well, from a distribution-logistics side.