In today's competitive hiring landscape, startups and small companies must compete with established players for top talent. That can be especially challenging for in-demand services.
"All of the mental health professionals and clinicians and the like are extremely in demand. It's made it a very competitive landscape for hiring," admits Kyle Pierce, co-founder and chief operating officer of the mental health startup Options MD. "One of the biggest considerations that many more established companies and startups like myself are considering is, how are we creating the best funnel to get the highest quality talent?"
Launched in March 2020, Options MD is an online platform that specializes in care for people with severe, treatment-resistant mental illnesses. That includes people who do not respond to medication for anxiety and depression. Treatment resistance has appeared in nearly 30% of people with major depressive disorder alone.
Options MD uses proprietary software that predicts a patient's best options from a database of nearly 200 treatment plans. This includes pharmaceutical management, behavioral therapies and a host of non-pharmaceutical treatments — like guidance through diet and lifestyle changes.
Currently, Options MD has five full-time employees, 5 part-time employees and a board of advisors who are clinical leaders at top institutions.
"We're being forced to think about culture…that we're offering to clinicians and other people we hire," Pierce says.
For example, many mental health professionals are paid an annual salary, Pierce says, while working far more than 40 hours a week. Offering remote work options and a more predictable schedule can attract care providers.
During a conversation with Senior Executive Media, Pierce shared the realities of growing a team at a startup in 2022 and delivered insights on working with the accelerator Techstars and LGBTQ+ venture investment group Gaingels.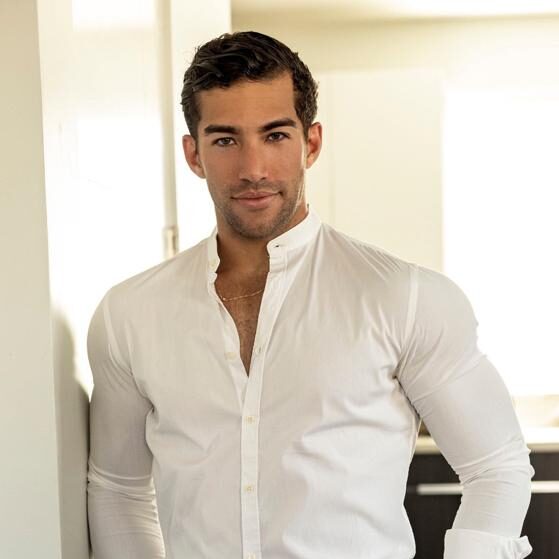 "We're being forced to think about culture…that we're offering to clinicians and other people we hire."

Kyle Pierce, Chief Operating Officer of Options MD
Senior Executive Media: Give us an example of what you're doing to find great talent and keep those people in this competitive landscape.
Kyle Pierce: Do not be stingy for the talent that you want. I think as startup founders and leaders of companies, we tend to get protective over the money and the equity that's involved. We've realized that in order to get the best talent, you have to be willing to invest in them. And that often means giving out good packages. And those people will work a lot harder for you than hiring mediocre people who you've under-offered packages. We've realized that we're relying on the team-leader mentality, whereby hiring great initial players on our team, they're acting as funnels for the rest of their own teams underneath them. So when it comes to clinicians, we are working on getting the top psychiatric talent and then having them bring in a lot of people in their network.
Senior Executive DEI Think Tank is a criteria-based membership community for chief diversity officers and senior-level DEI leaders at large organizations to share difference-making tactics, trade valuable resources, and seek the counsel of experienced peers in a private, confidential setting.
Do you qualify?
Senior Executive Media: When you talk about compelling packages, are you specifically referencing benefits or flexible work?
Kyle Pierce: You're seeing a lot of…clinicians and psychiatrists, and even just business folks, moving between companies. You're hearing through the grapevine what's lacking, and many people feel like they're being promised flexibility and great pay, but when things come down to it, their hourly salaries work out to be a lot less than they are. They're being forced to work 14-hour days, [but] being compensated as if it were an eight-hour day.
Senior Executive Media: Can you share what software systems might attract clinicians, and what makes them appealing to clinicians?
Kyle Pierce: When I say we are being forced to think about culture, I'm getting at the fact that we are being forced to confront the ways in which the system is broken and try to change the way in which we approach severe and treatment-resistant mental healthcare: by putting them back at the center of it. Our software is meant to help patients better understand their treatment options and raise their medical literacy for more productive conversations with their clinicians. This software also allows our clinicians to have a far deeper understanding of the patient, their journey and their particular lifestyle needs when thinking through how to create the proper personalized treatment protocol. Our clinicians have mentioned that they are able to understand particular data points about a patient that might take multiple sessions to uncover. The treatment results a patient receives also assist the clinician in thinking through a complete program for that patient to begin. Ultimately, however, we are still led by high-quality, clinician-led patient care.
Senior Executive Media: Can you share your experience working with accelerators such as TechStars?
Kyle Pierce: We went through TechStars, literally, over a year ago. And I feel very grateful. We've now been asked back to be mentors for the Los Angeles chapter… It was an amazing experience – and, actually, part of the reason that we met Gaingels, who were one of our first investors. They invest mostly in LGBTQIA+-associated founders. TechStars are the linchpins in our company…because you just meet people who believe in what you're building and believe in you, as founders and what your instincts are. And so I learned from them, how to trust myself.
Senior Executive Media: And tell us about your experience working with Gaingels.
Kyle Pierce: They are focused on looking at how they can best help companies that are founded by LGBTQIA+ founders. And that not only means funding, it also just means support. So they've helped us, in multiple rounds, make sure that we had different funding vehicles to work with. They've helped us with hiring. They've worked to make sure that we've been supported when it comes to our marketing needs. So they've been a partner that gets down and dirty. Their network is huge… It's just always good to know you have some support.