In the spring of 2020, nearly all businesses barred employees from traveling — bringing a once booming business to its knees. Analysis by the peer reviewed journal Tourism Economics showed that travel spending in 2020 was down 42% when compared to 2019.
Even with vaccines, the business hospitality sector can expect another tough year in 2022. In a Morgan Stanley survey conducted in July 2021, 52% of corporate travel managers expected to reduce their budgets for 2022 between 11% to 50% when compared to 2019.
"At that time [start of the pandemic], we thought it could be six months to nine months. We obviously know now that it's probably likely to be measured in years on a global basis," says Scott Case, CEO of Upside Business Travel, an online platform that provides booking and corporate travel services. "The travel industry got clobbered. We were down 97% in Q2 of 2020."
Case is a serial entrepreneur, as well as the founding CTO of the online travel agency Priceline.com. He co-founded Upside Business Travel in 2016. The company's offerings include managing flights, hotels and rental cars for road warriors. In August 2021, Upside Business Travel announced that it would wind down its business; the company stopped accepting new bookings the following month.
During an exclusive conversation with Senior Executive Media in October 2021, Case shared his experience exiting leadership roles and the decisions he faced as Upside Business Travel prepared to close. Here's an edited excerpt from our interview.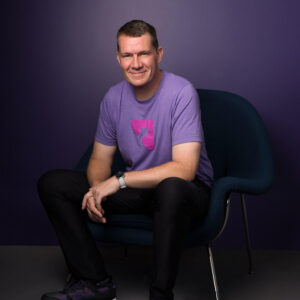 You've got to make sure that your investors are well taken care of, even though they're not getting a return on their investment.

Scott Case, CEO, Upside Business Travel
Senior Executive Media: You've been in the C-suite of a number of businesses. How do you decide when it's time to go to the next thing?
Scott Case: Obviously, there's externalities like, "Hey, this business isn't working." Or, "there was this pandemic that you may have heard of, that created some chaos." So sometimes the world delivers you the answer, which is what happened most recently…
When it's internal…I think of it as a question of how much value I can add to the organization based on what its next mission is, or what its current mission is. So if it gets to a place where I realize that I'm not able to add the most value…it's probably time for me to start thinking about a transition…
I'll go back to Priceline. I was the CTO when we launched the business. We launched the first product — getting in the marketplace, and then surviving all the chaos that happened after that. I was really well-suited for it. But it became pretty clear that once it was operating at that level, I was way out of my depth… The founder, the chief operating officer and I talked about like, "Look, we need somebody who's run a large, complex organization like this before. I'm not it."
Senior Executive Media: You're winding down Upside Business Travel due to the pandemic. Walk us through how you came to make that decision.
Scott Case: We did everything we could to keep the team together. … Lots of other companies decided to lay off large swaths of their employees [in 2020]. We just didn't think that was the right thing for us to do. So we rallied the troops. We got the team together. Everybody took salary cuts. And we started to work through, frankly, other types of projects where we could generate revenue in order to buy ourselves as much time as we could. We [partnered] with TravelBank to sell their expense management solution. We also launched a private-label product we called Digital Booking Experience (DBX) that was developed to serve larger and more complex business travel client needs. We worked closely with Omega World Travel to meet their client needs and acquired customers along with them.
We got into the beginning of 2021, and we had preserved enough capital at that time. If the pandemic was turning the way we thought it would, with the vaccine rolling out, we thought we could make it in the travel space. So we started to shift gears and look at raising additional capital and looking at strategic partners. We had made a lot of progress in the first half of the year. But as we now know, the delta variant has really put a damper on travel and on corporate travel.
In the second quarter of this year, we made the decision that, from a capital standpoint, we needed to do right by our key stakeholders. … By the time August rolled around, then we were going to make the hard decision. … We also want to make sure that if we were going to wind the business down, we were going to do it in the best way possible.
The decision was really…one of context. Did we believe we could build the business we had set out to build in the forward-looking context? And could we raise the capital necessary to do that? And we determined that the answer was no.
We've completed the key wind-down steps including transitioning our team and providing the final servicing of our clients. 95% of the team has new roles already, and we'll continue to provide support until we get to 100%.
Senior Executive DEI Think Tank is a criteria-based membership community for chief diversity officers and senior-level DEI leaders at large organizations to share difference-making tactics, trade valuable resources, and seek the counsel of experienced peers in a private, confidential setting.
Do you qualify?
Senior Executive Media: When it comes to "winding down the business in the best way possible," can you explain what that looks like?
Scott Case: Our team has worked incredibly hard, many of them sacrificed other opportunities and compensation in order to buy us as much time as we could to see if we could make it work… We wanted to make sure that we gave severance to every employee and that it would allow them to have enough time to not just find another job, but to actually find a great next role. Part of keeping the team together for a year longer than most of our competitors was that the job market itself was way better now than it was a year ago. We were conscious of that.
The second is our clients. Let's not leave anybody in the lurch. So we're a travel company, we still had people that were traveling, and so we needed to support them. We did everything we could to support them for…basically a month after we made the decision [to close the business].
And then you've got to make sure that your investors are well taken care of, even though they're not getting a return on their investment. They don't want to have decisions that may come back to haunt them in the future. So how do you make sure that you do right by all of your other stakeholders, suppliers and vendors, etc.? Those are the elements that come along. And each of them has their own components… Not every client, I'm sure, was 100% happy with us. And I'm sure 100% of our vendors aren't going to be happy with us, but we're doing our best along the way.
Senior Executive Media: You mentioned doing right by investors, can you go deeper into what that might mean?
Scott Case: I got to be in constant communications with them, no matter how things are going. Whether they're going well or poorly. In our case of the pandemic, we ramped up our communications to twice a month.
The fuel of every startup is cash. So making sure that your investors understand what your cash position is, and they're current on what your strategy is. If it's changed…that's a bigger deal. If you're executing on [preexisting] strategy, what's working? What's not working? [Update them] so that they're current…
In a lot of cases, your capital partners may be with you longer than some of your co-founders… So you've got to treat them as partners, and make sure that they're up to speed. And then, where appropriate, that they're part of the decision-making process. So those are the key things that are important to work with your investors on along the way.