As a 15-person startup in 2015, learning management company Administrate sought talent that the firm could develop and retain as the business scaled.
"A lot of these companies that we hear about — companies like Uber and Airbnb and so forth — they've taken a lot longer than you'd actually think [to grow]," CEO John Peebles explains. "We don't want to be famous for or feel like we're burning people out along the journey… How do we build this culture of sustainability in this great workplace?"
The answer? The company enacted a four-day workweek — and has since grown to more than 100 employees, with workers distributed across Scotland, Ireland, the Middle East and the U.S.
During an exclusive conversation with Senior Executive Media, Peebles explains how he convinced his board to support a four-day workweek, the scheduling changes that allowed for three-day weekends and how reduced weeks have shifted the company's communication practices. Read the edited conversation for more.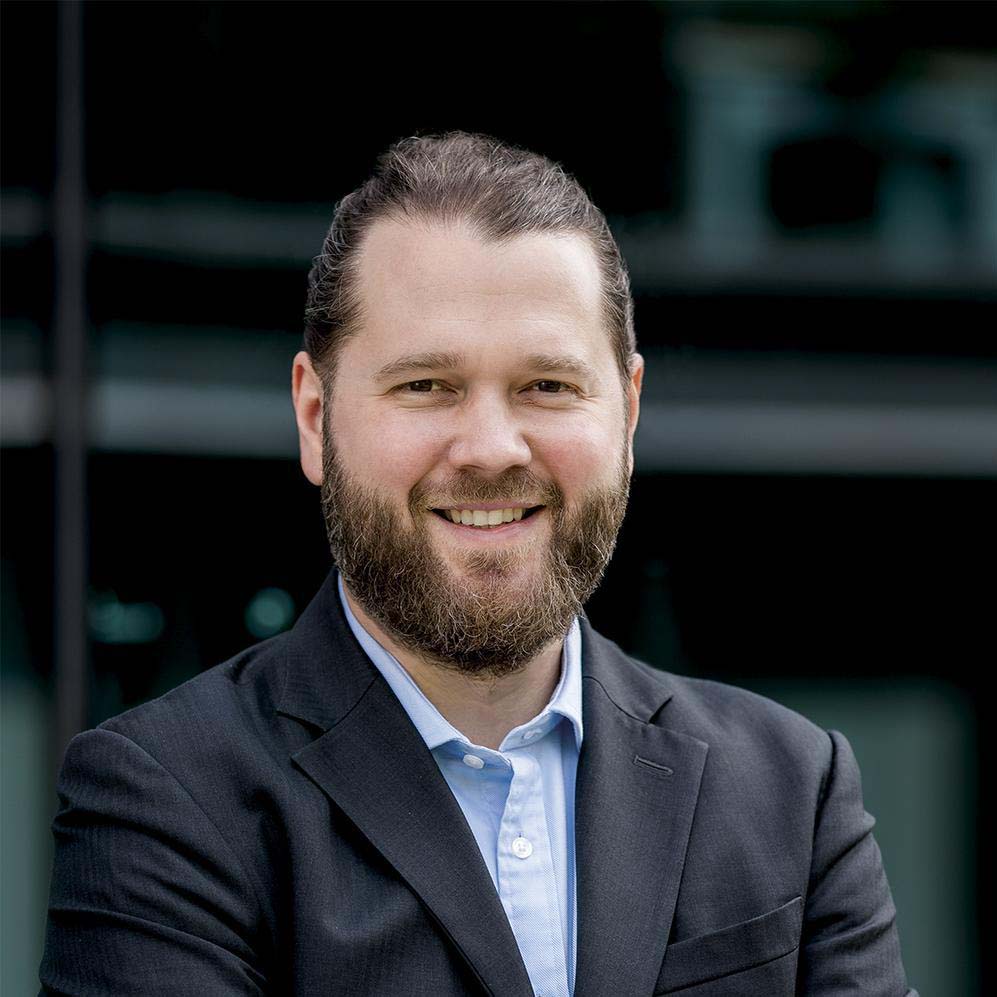 "We don't want to be famous for or feel like we're burning people out along the journey… How do we build this culture of sustainability in this great workplace?"

John Peebles, CEO Administrate
Senior Executive Media: What has to happen to implement a four-day workweek?
John Peebles: You make the decision that this is probably the right thing. Then, you're like, "Oh, now I've got to actually explain this to my board and talk through key investors." It's a bizarre thing to articulate to folks. Maybe it's a little bit more common now, but this is back in 2015. I remember thinking, "I'm either gonna get a yes on this and support… or I'm gonna get fired." And I think we got lucky at the time because we had a very supportive board. We had a board member who had family in Scandinavia and was much more familiar with this four-day workweek thing during the summer. And so the board was really supportive.
Senior Executive Media: What tangible changes had to be made to accomplish the goal of a 32-hour workweek?
John Peebles: [People] think that we're closed on Fridays or closed on Mondays. We're not. We're still open on a five-day posture for all of our teams. Some of our teams are seven-day coverage, because we get customer support, and so forth. And there's probably a minimum viable size of organization to be able to do this because you do need to have coverage on those days.
We just made the commitment that we're going to keep the outside view of the company the same, and that meant we had to get good at working in shifts. We had to get good at handovers… We let this be a team-by-team problem that was solved by each individual team. The support team works differently from the engineering team which works differently from account managers and so forth.
Most people try to [take their extra day off on] a Monday or Friday because of the longer weekend, but it's not for everyone. One thing we try to make sure is that we don't have time off be gappy. We don't want like four-hour chunks here and three-hour chunks there, unless there's a special reason for that, because one of the benefits we're trying to achieve is that you do get separation and downtime in a larger chunk from work.
The other thing that we do that is important is, in our contracts, we are buying five of your days, and we're giving one back to you. Sometimes the temptation is, "I'll take that extra day, and I'll go and contract off my software development skills somewhere else." We don't want to do that. That defeats the purpose. And so we actually are contracting you for that time. And you can't go and make money elsewhere. Sometimes people are like, "Yeah, but I started making candles on my Friday, and I'm selling them on Etsy." That's fine.
Senior Executive DEI Think Tank is a criteria-based membership community for chief diversity officers and senior-level DEI leaders at large organizations to share difference-making tactics, trade valuable resources, and seek the counsel of experienced peers in a private, confidential setting.
Do you qualify?
Senior Executive Media: Explain the handoff process as workers embark on a three-day weekend.
John Peebles: If you're working on a support ticket and you don't finish it on Thursday, but it's still critical to a customer, that can't wait until Monday. It needs to continue to be worked on. We had to be much more intentional about that. There's this baked-in understanding that "Oh, it's Friday afternoon when I submitted my ticket, it won't get done until Monday." But that isn't [the case] when it's a Thursday afternoon. It needs to get done on Friday.
I was worried that if we missed our numbers, people would be like, "Well, you missed by 10%. We could have hit if you had just worked that extra 20%." And I think to everybody's credit that has never once happened that I know of.
Senior Executive Media: Tell us about how communication and meetings had to change to accommodate removing one day from the workweek.
John Peebles: One of the nice things about the four-day workweek is it becomes a forcing function on meetings. There are only really three days that you can hold a lot of meetings because everybody will be there. Not everybody will be there on the weekend or the bookend days. That also means now you've got significantly reduced time for meetings, which I tend to think is a positive. We basically default at Administrate to a 25-minute meeting, instead of an hour. So that's like a calendar setting. That's set up on a company-wide level.
Senior Executive Media: Tell us about other wellness initiatives at Administrate.
John Peebles: Four or five years ago, we basically brought on to our team a licensed mental health therapist. I've been through a pretty difficult personal time, myself, and I've gotten some help. And I thought, "Wow, that helped me get back to work faster. That helped me process this in a much better way."
So we have a completely anonymous service administrator. We don't know who books in. All we know is that slots are available or not. And, we have this licensed mental health therapist that's there for our team. And I think that that's always been a good thing for our team. During the pandemic, we really noticed that that was a positive. During the pandemic, we extended it so that our team could gift sessions to friends or family members or anyone in their life that they thought this could help.