During the pandemic, companies had to pivot quickly to meet new consumer demands — shifting to making masks, sanitizers and ventilators — as unpredictable items flew off the shelves. However, the pandemic was not the most dangerous time for big companies.
Instead, today is the most fraught for established players, says Stanford University adjunct professor Steve Blank.
"Customer loyalty has changed. Customer buying habits have changed. Priorities have changed as well," says Blank, who popularized the lean startup methodology and the minimum viable product (MVP) approach to new ideas. "If you don't [adapt], your competitors will."
With pandemic restrictions changing in the U.S., Blank says, consumer behavior is due to shift again. But how exactly? Well, he's not so sure. Companies should prepare for many scenarios. Consider streaming services, for example. It's unclear, he says, if consumers will reduce their spend on at-home entertainment when they can go to a theater or enjoy other in-person activities again. According to Blank, companies such as Disney or Netflix are faced with consumer-behavior uncertainty.
Blank points to innovation, testing new products and experimenting with new services as the key to keeping pace with today's shifting marketplace. Read an edited transcript of our exclusive interview with Blank for insights into how companies can prepare.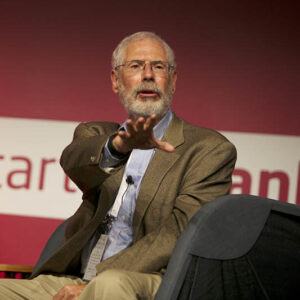 Don't be afraid to pivot your business. Because unlike before, where it was about survival, now it's about opportunity.

Steve Blank, Adjunct Professor of Management Science and Engineering, Stanford University
Senior Executive Media: A lot of companies have invested time in pandemic-proofing their businesses. But behaviors may shift again. How do you recommend companies get ready for post-pandemic change?
Steve Blank: It is not the traditional scenario planning, but a combination of, what was the baseline before? What's the baseline now? What happens if we go back to the previous baseline, even if that might not be the case? So let's take the previous baseline, and throw in supply chain issues, behavior changes and come up with high [and] low scenarios about what our businesses might look like. And then combine that with a bunch of customer discoveries. And I don't mean focus groups, I just mean getting out and trying a series of minimum viable products and actually testing new ideas. This is a huge opportunity for all the chairs to be rearranged. Market leaders are vulnerable to new entrants. This is a great time to be a new entrant. This is a very dangerous time to be an existing market leader.
Peloton is the poster child, but not the only one. It's just the most visible one of trying to forecast complete uncertainty. Maybe in their case, you could have said, "Well, wait a minute, do we think people are still going to be running on treadmills or bikes once you can get out and actually ride those bikes outside?" … Peloton's mistake was they were seeing [a large volume of] orders and assumed they were going to continue.
Senior Executive DEI Think Tank is a criteria-based membership community for chief diversity officers and senior-level DEI leaders at large organizations to share difference-making tactics, trade valuable resources, and seek the counsel of experienced peers in a private, confidential setting.
Do you qualify?
Senior Executive Media: What's the tangible first step a business leader should take when preparing for change?
Steve Blank: Form a team to articulate the hypotheses about your assumptions about customer behaviors. … [Then,] return to your innovation group to run a ton of experiments rapidly. By experiments, I mean minimum viable products of new channels, new products, etc. And then, probably the biggest one, is don't be afraid to pivot your business. Because unlike before, where it was about survival, now it's about opportunity.
Senior Executive Media: What's something that big company leaders should learn from entrepreneurs?
Steve Blank: Agility, and the ability to think about what's possible. World-class CEOs, and I don't mean this as a pejorative, are execution-oriented — that is, supply chain and customers and revenue and income statement, balance sheet and all the things you need to keep the machinery not only moving, but…scaling. And yes, you're always looking at opportunities, but not continually.
Right now, CEOs should be thinking about building an ambidextrous organization… [Editor's note: Ambidextrous organizations balance both seeking new opportunities for long-term success and the current, day-to-day needs of the business.] In most companies, innovation is this thing you stuck on somewhere… But most of the output of the incubator doesn't actually end up in your sales channel, because it's competitive and has channel conflict or engineering says it's non-standard… But I'd be thinking about innovation as a peer.