Throughout life, Edwin Wong says, people experience a number of inflection points — after which their worldview shifts dramatically. That could include getting married, graduating college, starting a job or having kids.
After these pivotal moments, "you've broken the rhythm of life. Then, all the things that you think about, all the brands that you engage with, all of your habits change," says Wong, senior vice president of innovation and insights at Vox Media, a digital media company established in 2014. "That happened for society in the last 20 months." He says teams not anticipating big shifts in audience consumption, or not even poised to pivot, risk missed opportunities.
In his role, Wong looks at data to forecast shifts in audience behavior — from changes in their online engagement to their shopping habits. This data can be used to entice advertisers.
For example, Wong's team conducted research on sports fans to better understand the audience of SB Nation, a sports vertical owned by Vox. The survey, conducted in partnership with sports research collective Humantel, found that 67 percent of sports fans view an athlete's effort to affect social change in a positive light. To leverage that insight, SB Nation launched its Community Impact channel. This effort, sponsored by Visa, highlights how NFL players have made positive social change in their communities.
Vox does not offer a subscription for its journalism, and instead relies heavily on sponsorship and advertising for revenue. According to Axios, the company's video and audio production arm alone aimed to generate $100 million in 2021 revenue.
During a conversation with Senior Executive Media, Wong shared the trends and challenges his team is focused on heading into the new year. Read the edited conversation below.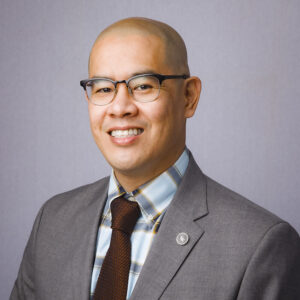 When you…break the rhythm of life, and then all the things that you think about, all the brands that you engage with, all of your habits change. … The pandemic as an event…is such an inflection point.

Edwin Wong, Senior Vice President of Innovation and Insights, Vox Media
Senior Executive Media: What should companies do to monitor changes and gauge consumer behavior, and what are you measuring at Vox?
Edwin Wong: We use a variety of insights tools to keep up. Secondary tools like CivicScience, Mintel, and eMarketer. We also do first party research with [members of our survey] panel and with our partners. [The survey panel consists of] several thousands of people who love Vox Media and its 13 networks. [See an example of survey data gathered in partnership with Warner Media. According to a call for participants from SB Nation, panelists are paid a minimum of $1 per completed survey, with some longer surveys paying more. These incentives take the form of e-gift cards, redeemable at retailers including Amazon and Target.]
Senior Executive Media: What trends are your team focused on as we close out this year and move to the next?
Edwin Wong: I've been writing a lot about…collective loss. I started to relate that back to when I was a young person, and I lost my dad at around [age] 27. And how I went through a period of collective loss and grief… I started to look at society and think about what's been happening over the last little while for humanity. … One of the things we found was that three quarters of the population went through some sort of loss [during the pandemic]. On average…it was time, my identity, a job or a person. And this concept of not really thinking about that grieving process can lead to some pretty unhealthy things — one of which, if you study psychology, is mania. And one of the largest traits of mania is consumerism.
As marketers, I think it's really important for us to have our eye on things like this, because if you study history…look at what happened in 1918 [the influenza pandemic]. We get to 1929 [economic downturn] as a result of the roaring '20s. We live in a digital age where everything is compressed. So it's [important] just to have a much larger perspective as a marketer to think about how we look at empathy, how we look at loss, how we help the grieving process, because I think that we all have to play a role in [those processes], especially with something so large as the pandemic. 
Senior Executive DEI Think Tank is a criteria-based membership community for chief diversity officers and senior-level DEI leaders at large organizations to share difference-making tactics, trade valuable resources, and seek the counsel of experienced peers in a private, confidential setting.
Do you qualify?
Senior Executive Media: Other than grief, what other changes are on your team's radar?
Edwin Wong: We did a study last year all around this concept of quality journalism, and how…there is a lack of trust that ends up creating…a reliance back to self. Because [people say,] "I don't trust the government. I don't trust the things that I'm reading. I barely trust institutions anymore." Great journalism ends up creating the perspective for context, and context creates empathy, and empathy actually builds civic society. … That's going to be an important part, when it comes to the things that we're just going to continue talking about.
And then the ebb and flow of…the pandemic. I think all of us probably expect that we might be doing this interview over coffee in person, instead of over Zoom. Those fits and starts [changes in COVID restrictions] have some really important implications for consumer behavior. [That includes where they're traveling and how, and attitudes toward participating in gatherings.]
[Lastly,] making sure we create the guardrails for not burning out, creating spaces that allow teams to flourish, without burning out and feeling unappreciated. … The executive team has given us first Fridays off and work block Tuesdays [without virtual meetings] to battle Zoom fatigue. … There's a whole lot of psychological stress that we've probably learned to deal with at this point. Sensory overload [related to virtual work], things of that nature. If you see yourself and you see other people while talking [on Zoom]…our brains aren't used to that. … There's a lot more sensory stimulation that we haven't yet unpacked, which is why we're probably burned out.